Custom Stamps & Seals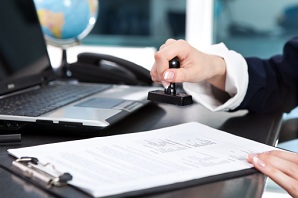 As your single-source solution for all of your office supply needs in New Mexico, you can count on us to have the quality stamps and seals you need to set your business apart. Whether you need custom stamps to stay organized in the office or custom seals to officially mark paperwork or certificates, Sandia Office Supply is here for you.
We carry a variety of stamps to choose from, including:
Our custom seals include a variety of adhesive metallic certificate seals as well as embossing seals.
How to Order your Customized Stamps and Seals
To order your custom stamps and seals, just give us a call. A friendly account representative will walk you through the design process and all of the options available to you to ensure you get a product that will effectively meet your needs.
All custom stamps and seals are delivered within 48 hours of ordering.
Contact Sandia Office Supply for all of your Office Accessories Needs
We are proud to be here to assist with all of your office accessories needs. From paper & pads to boards and easels, we have everything you need to keep your office functional and efficient. With Sandia Office Supply, you can always expect the very best service and products for your business. Please browse our catalog or contact us to set up an account today.
Call 505-341-4900 to order your office accessories from Sandia Office Supply of New Mexico today!