Office Safety & Security Supplies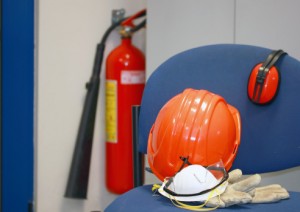 At Sandia Office Supply, we know that the needs of your employees and business come before anything else. You are expected to ensure everyone's safety while at work. That's why we carry a great selection of office security and safety supplies. For your local, Albuquerque-based business or for your locations across the country, Sandia Office Supply has the solution to your office safety and security needs.
Order Your Office Security Supplies with the help of your Personal Representative
We know that the safety of all your employees is a top priority for you. Every one of our clients is assigned a personal representative to make sure that your needs are being met. With the help of your personal representative, you can order office security and safety supplies like:
Fall protection equipment
Your personal representative will guide you through the entire process to ensure fast, personalized orders.
Choose Sandia Office Supply for all your Office Safety Supplies
As a local Albuquerque-based business, Sandia Office Supply is committed to giving you highly effective service at an affordable price. Among the largest in the nation, our customer service team has over 150 years of combined experience under our belt. Contact us today at Sandia Office Supply.
Call 505-341-4900 to order your office safety supplies with Sandia Office Supply in Albuquerque, NM today!