Buying Local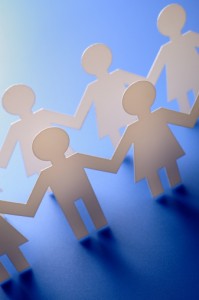 Sandia Office Supply isn't just a local company. We support local businesses by investing our profits back into the community. We are committed to our local community and strive to provide meaningful and valuable service to the greater Albuquerque area and beyond.
Local Support
Our team of experienced customer service representatives is based in Albuquerque. You also have a personal account representative who will take the time to get to know you and your business so that we can provide the best possible service.
Local Delivery
Our local delivery team fills 99% of our orders with next-day service—at no extra cost to you! We are happy to be able to provide these extra services as a local company dedicated to making your life easier.
Local Trust
Just because we're local doesn't mean you have to sacrifice selection. We have over 30,000 office supply items to choose from! We deliver highly accurate orders and offer no-hassle returns whenever you receive something you didn't intend to buy.
Buying Local Makes a Difference
Research indicates that "for every $100 spent at a locally owned business, $73 remains in the local economy" whereas "only $43 remains in the local economy" for the same amount spent at a non-locally owned business. That's significant.
At Sandia Office Supply, a few of the local foundations and charities that have benefited from your patronage include:
UNM Children's Hospital
UNM Lobo Club
Youth Development Inc. Foundation
Goodwill
APS Sports Fund
When you choose Sandia Office Supply, you are investing money back into our community because you're buying local.
Make a difference in our community. Shop local.